Where are the Chinese packaging companies?
nicegiftbox
Distribution of China's packaging industry
China's packaging industry is mainly distributed in the Pearl River Delta and the Yangtze River Delta, with Guangzhou, Shenzhen, Foshan and Dongguan as the majority, while Wenzhou and Yiwu are the most concentrated in the Yangtze River Delta. Any industry needs industrial clusters to reduce costs and improve efficiency, and packaging is no exception. The industrial chain of these two production bases is complete, independent and complementary. From the design and production of upstream packaging machinery, to the design, proofing, mold and raw material supply of the sub upstream packaging products, to the printing and semi-finished products in the midstream, to the assembly and processing in the downstream, as well as the logistics transportation in the back end, the customs declaration and export services are fine and complete, with extremely meticulous coordination and high efficiency.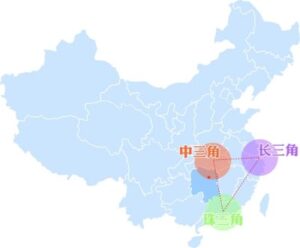 Guangzhou in the Pearl River Delta is mainly located in Baiyun District and Panyu District. In 2019, the printing city of Haizhu District moved to Nanhai District of Foshan due to urban transformation. Shenzhen's packaging industry is mainly distributed in Longgang District, which mainly undertakes the industrial transfer of Bagualing packaging and printing industrial park in Futian District. The distribution of Dongguan is relatively scattered, mainly in Humen Town, Tangxia Town, Liaobu Town, Chashan town and Dongcheng District,
nicegiftbox
is located in Dongguan.
Wenzhou in the Yangtze River Delta is mainly distributed in Longgang Town, Cangnan County, with more concentrated distribution. The packaging industry is the pillar industry of the whole town. Yiwu's packaging enterprises are located in the industrial zone of Yiwu City.
In recent years, with the increase of labor cost and workshop cost in Pearl River Delta and Yangtze River Delta, some packaging enterprises have moved to the mainland of China, mainly to Ganzhou City, Jiangxi Province, Chengdu, Chongqing and other places. Some moved to Vietnam to meet the needs of other industries. For example, shoe factories and garment factories moved to Vietnam, and some packaging factories with business contacts moved with them.