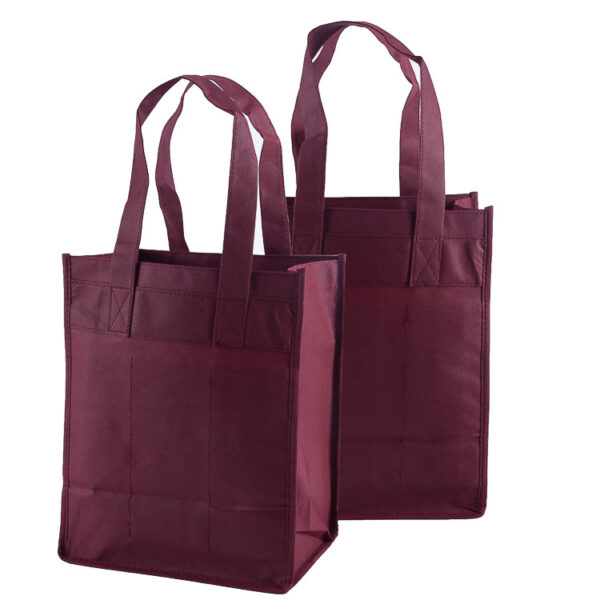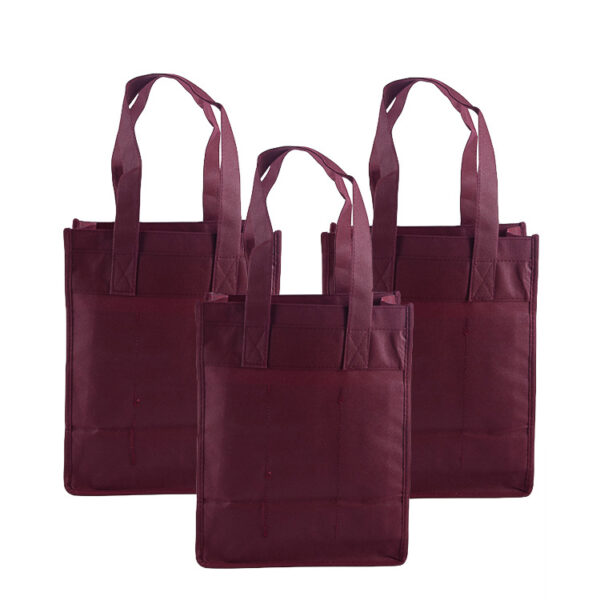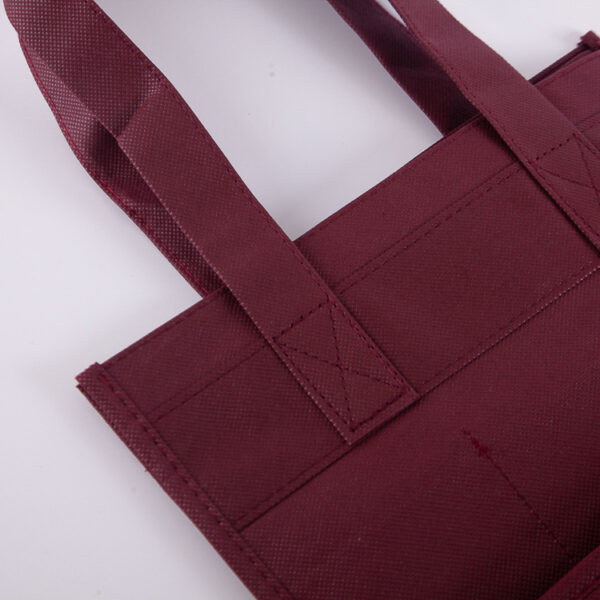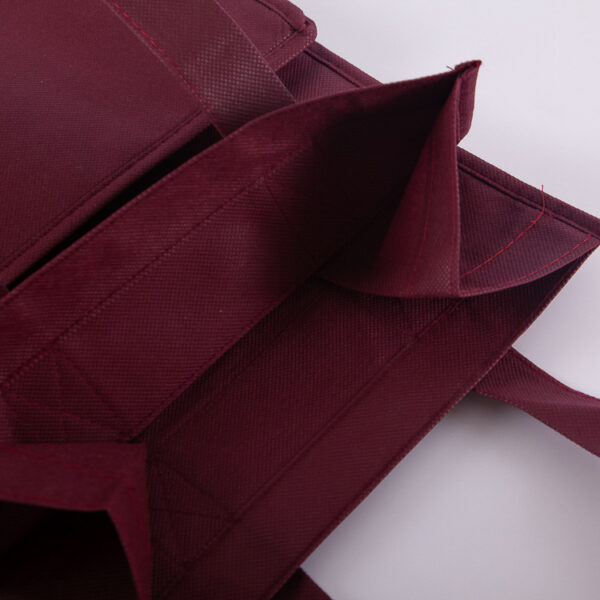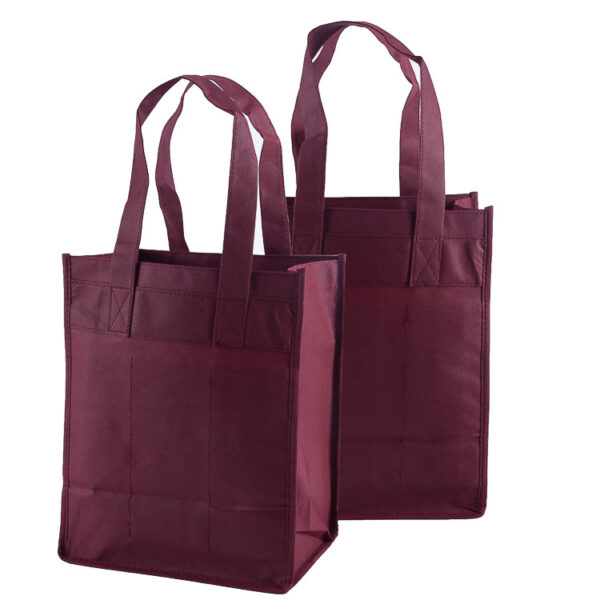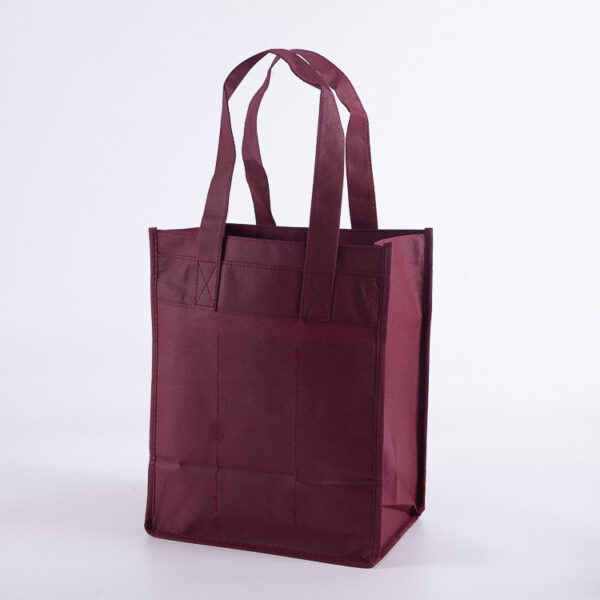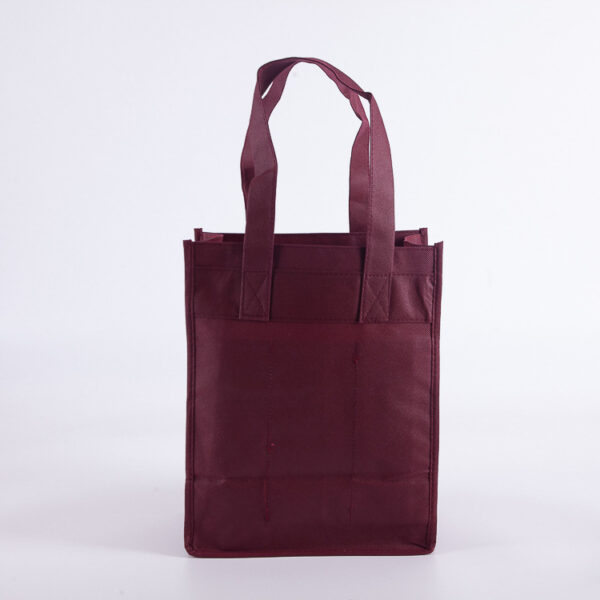 High end PP non woven wine bag for 6 bottles
80gsm PP non woven fabric
reinforced strong handles with "X" sewing
custom any color logo printing
interior compartments to divide and hold the bottles
Description
PP non-woven wine bags are becoming increasingly popular as a sustainable and reusable alternative to traditional paper or plastic wine bags. These bags are made from polypropylene, a type of thermoplastic polymer, which is lightweight, durable, and water-resistant.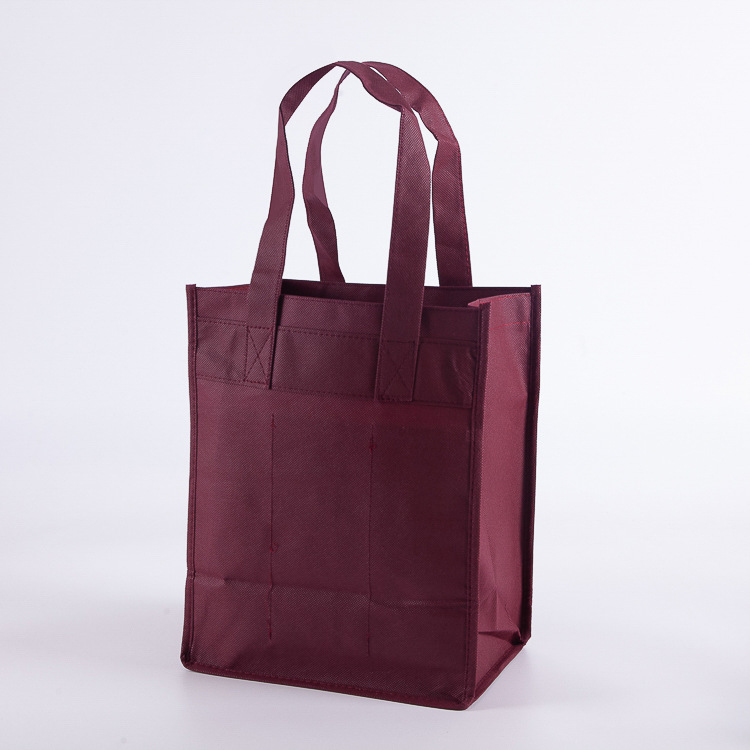 One of the primary advantages of PP non-woven wine bags is their eco-friendliness. Unlike single-use paper or plastic bags, these bags can be used multiple times, reducing waste and minimizing environmental impact. They are also recyclable and can be repurposed into a variety of other products.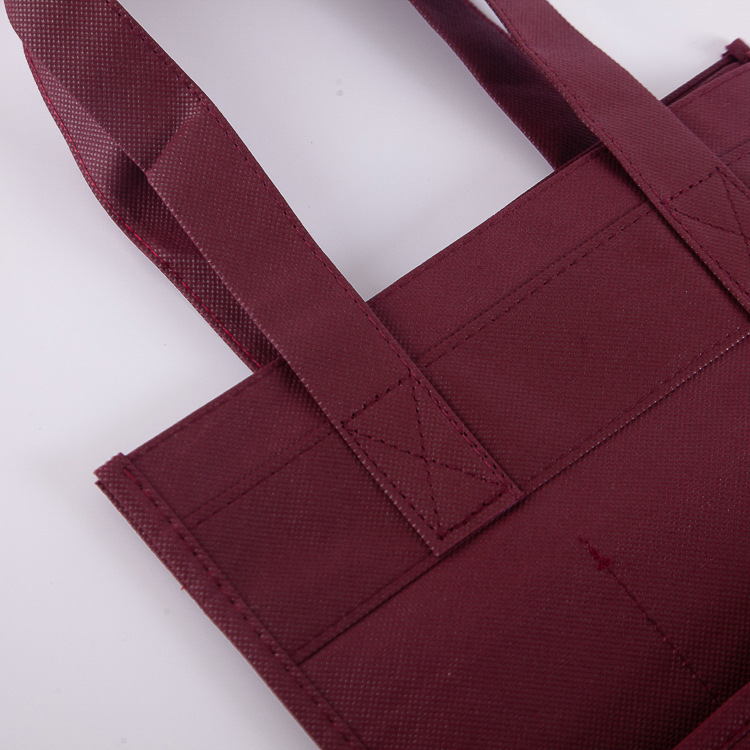 In addition to being environmentally conscious, PP non-woven wine bags are also highly functional. They are designed to be strong enough to carry heavy bottles of wine without tearing or breaking, and they come in a variety of sizes to accommodate different bottle shapes and sizes.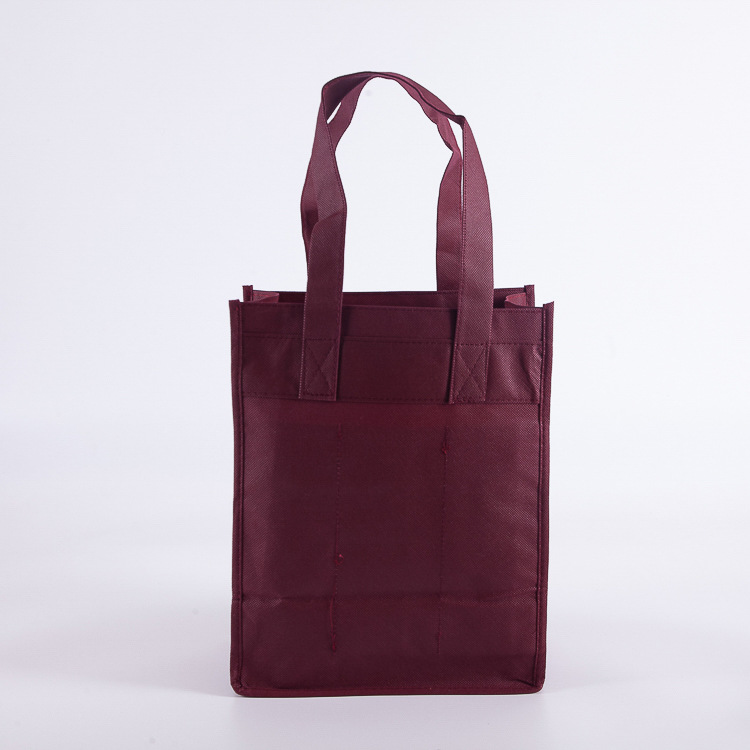 Another benefit of PP non-woven wine bags is their affordability. They are generally less expensive than other types of wine bags, making them a cost-effective option for businesses or individuals who need to transport wine regularly.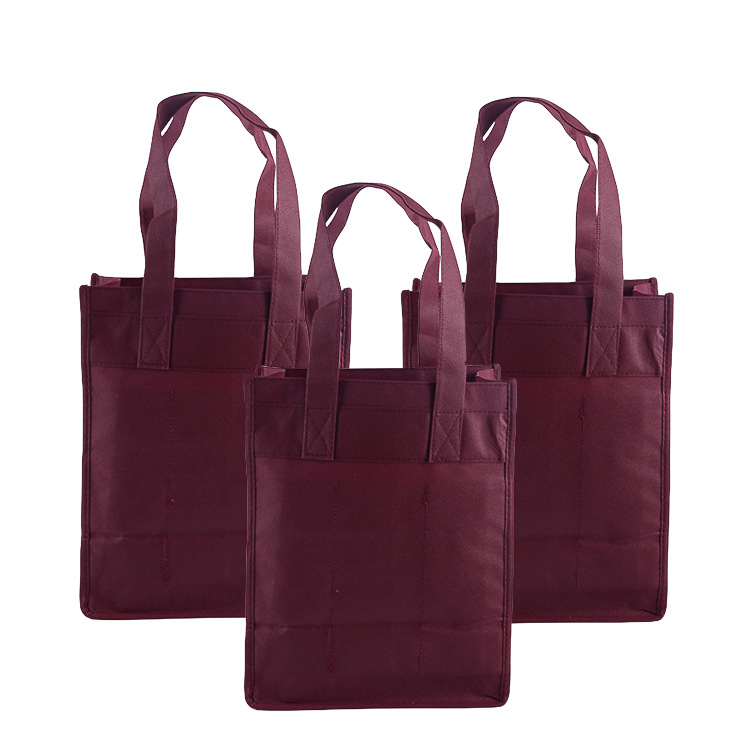 Overall, PP non-woven wine bags are an excellent choice for anyone looking for a sustainable, durable, and affordable way to transport wine. Whether you're a wine enthusiast or a business owner, these bags offer a practical and eco-friendly solution that you can feel good about using.